Cattery Calvencade Cats
Siamese and Oriental Shorthair
Helmond, the Netherlands

On this page you find all our cats, we take care of at his moment. We give you their names, their pedigrees and their pictures. If you want to see the pedigree, just click on the name of the cat, and you will go to the next page. If you want any information about our cats, please e-mail us.
Our male

Oriental short hair blue Int.Ch. Brooklyn Blue Harry Snape, "Eragon ".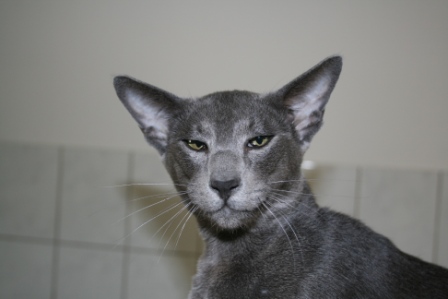 Our seal point siamese Shagio-Chen Zodiac, "Jikke".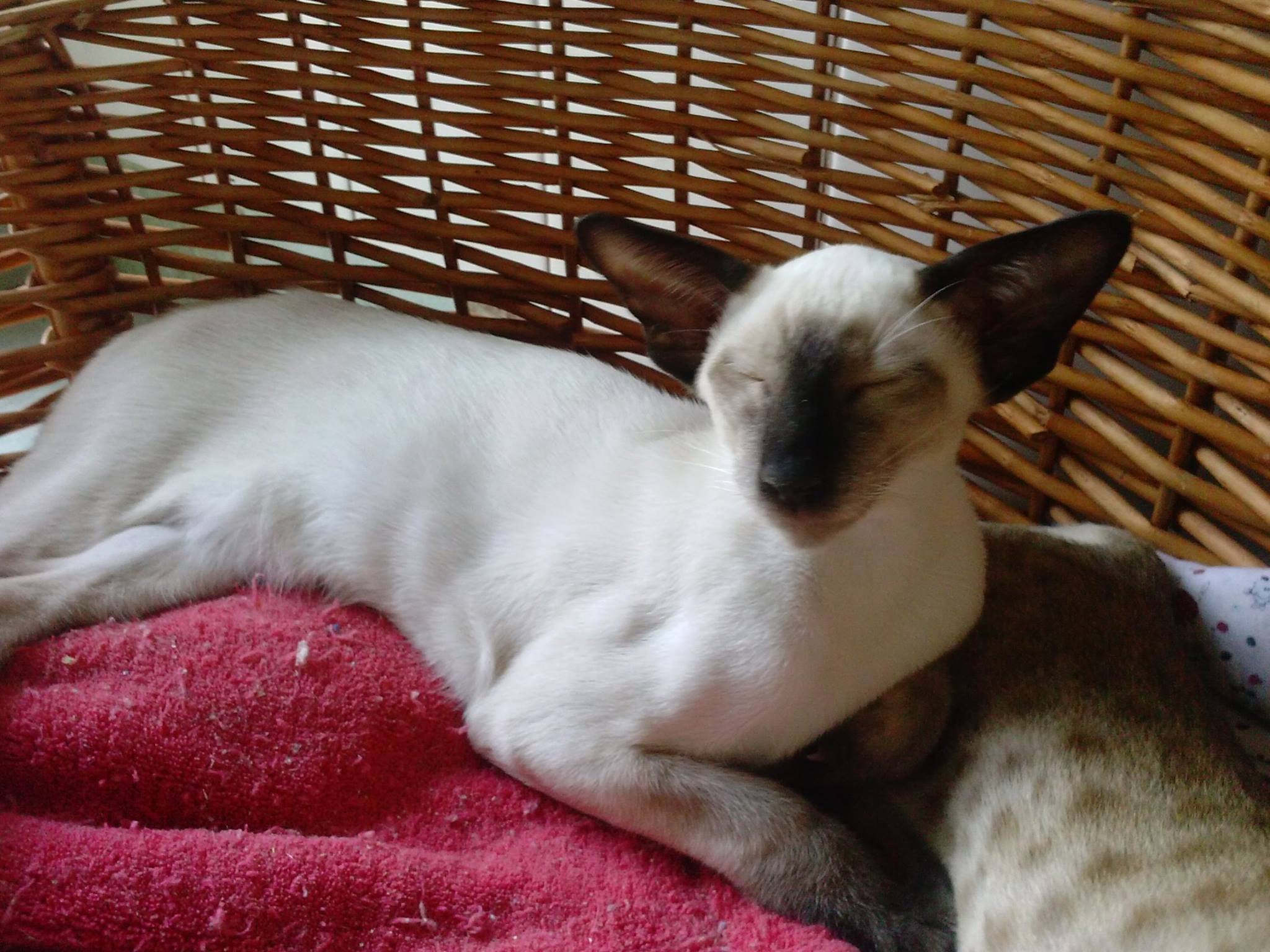 Mating information you can find here .
Our females

Our Seal tortie tabby point Siamese Calvencade Cats Maxima, daughter from Eur.Gr.Int.Ch. Calvencade Cats GentlemenInRed,JW and Tasha-Yar van Sweabemimo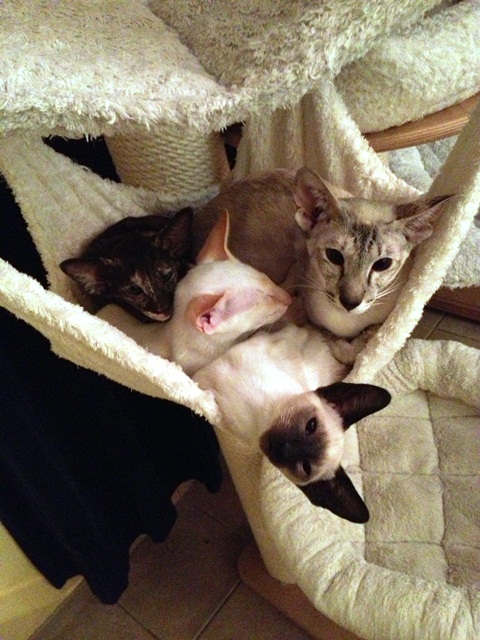 Our Oriental Blue Calvencade Cats Amants Gift. Daughter from Int.Ch. Calvencade Cats TasteOfParadise and Calvencade Cats Ocean Eyes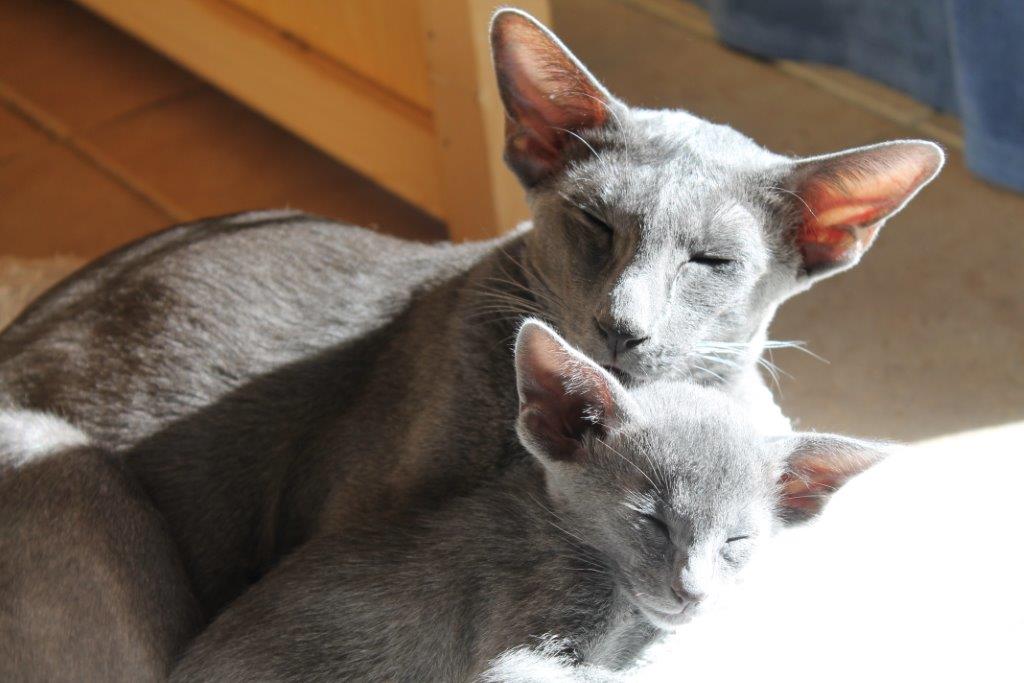 Our Siamese Seal Point Calvencade Cats Endless Love "Pepper" daughter from Marilljos All Inclusive and Calvencade Cats Amants Gift.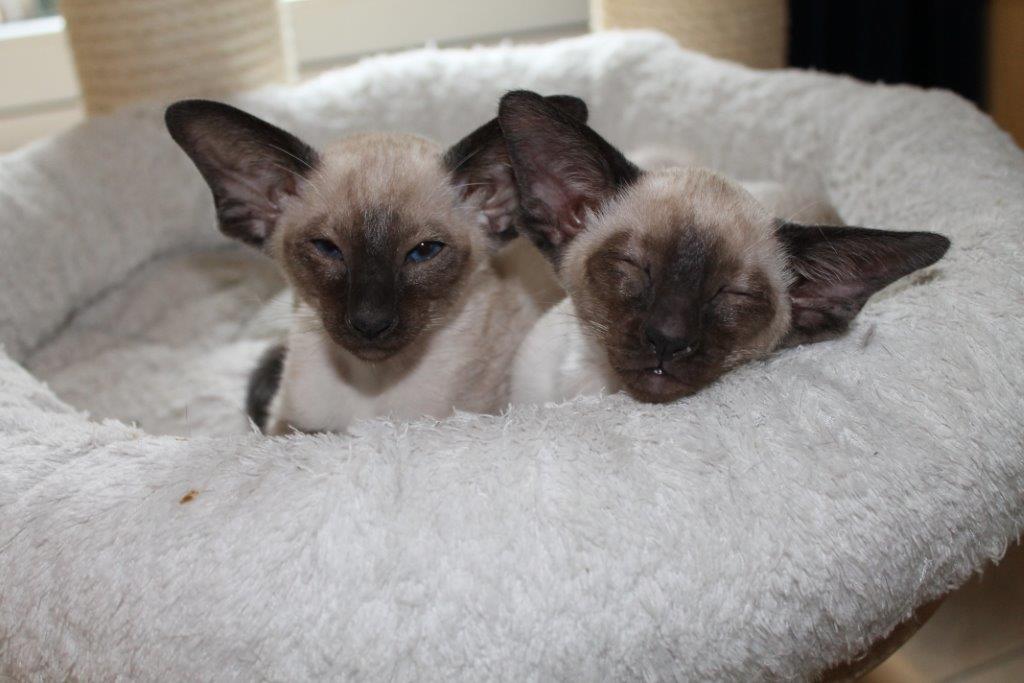 With Calvencade Cats Endless Love we have 4 generations born in our cattery and still togehter. Her great grand mother is Saphira, a oriental blue. Next is a black tortie Calvencade Cats Ocean Eyes as her grand mother. En off course Calvencade Cats Amants Gift a oriental blue as her mother. We are very happy with her. Not only is she a beauty to see but she has a beautyfull charater too.

Our Orientel Shorthair Blue Calvencade Cats Vervada. Daughter of Int.Ch. Brooklyn Blue Harry Snape and Calvencade Cats Amants Gift.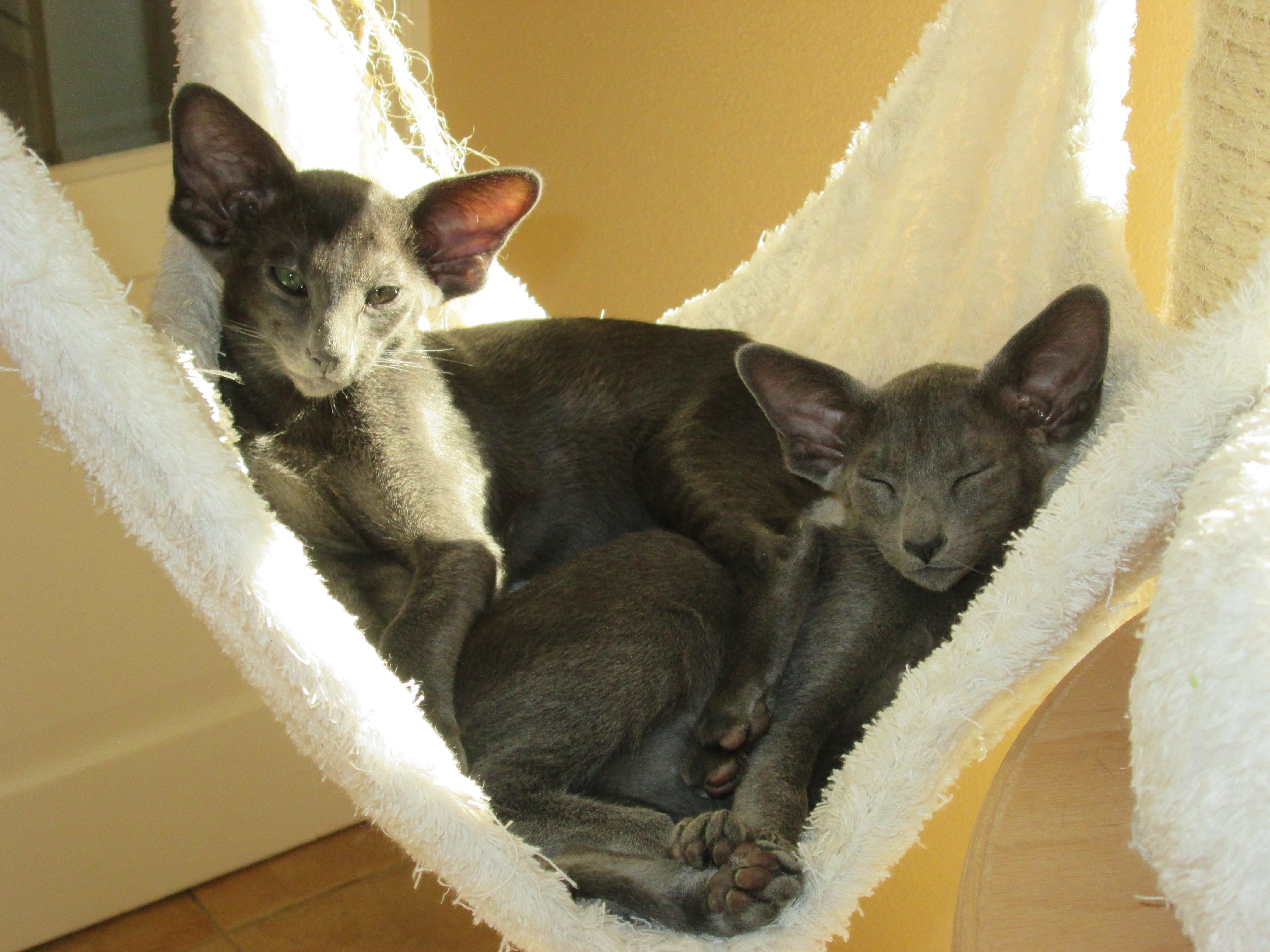 Retired cats

Our E-mail address: Calvencade Cats
Created by Klaas van der Heide �1999
Last update: 2-11-2015
Contact the Webmaster